Here you can see the painted front end. I have added plates for the sway bar to mount as well as the radiator.
The fuel tank also got strapped in and is ready for the body to get skinned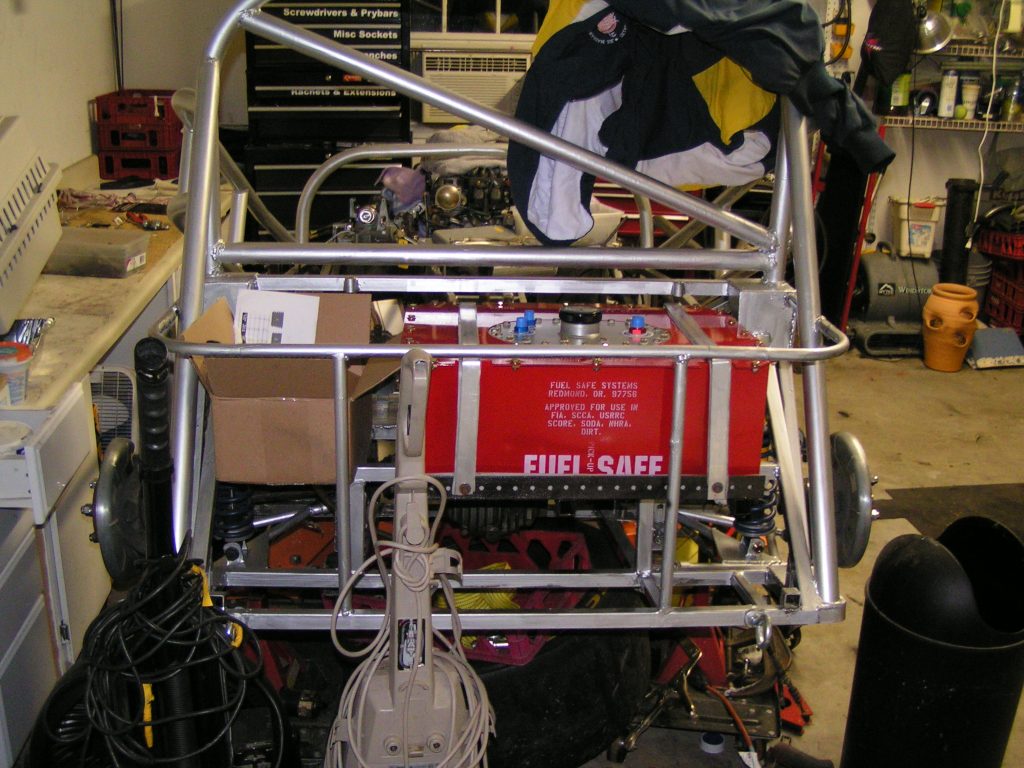 Rear fenders were installed with Welting between the body and the fiberglass. The paintwork was done by John Holt at Holtwheels.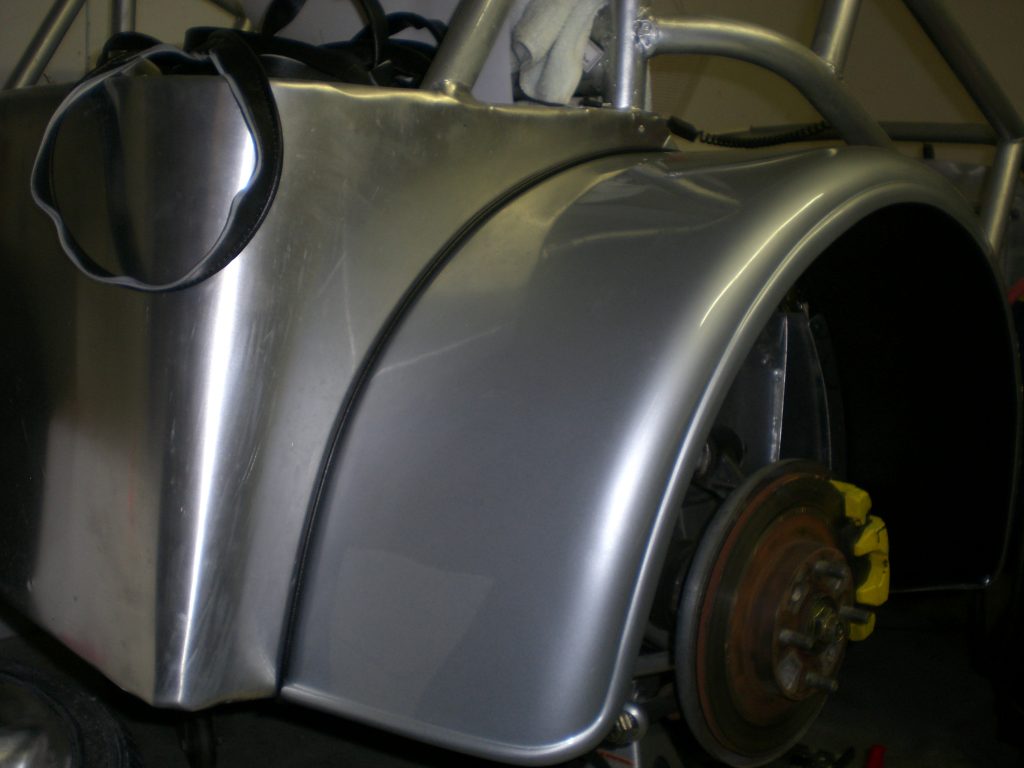 The nose was painted to match.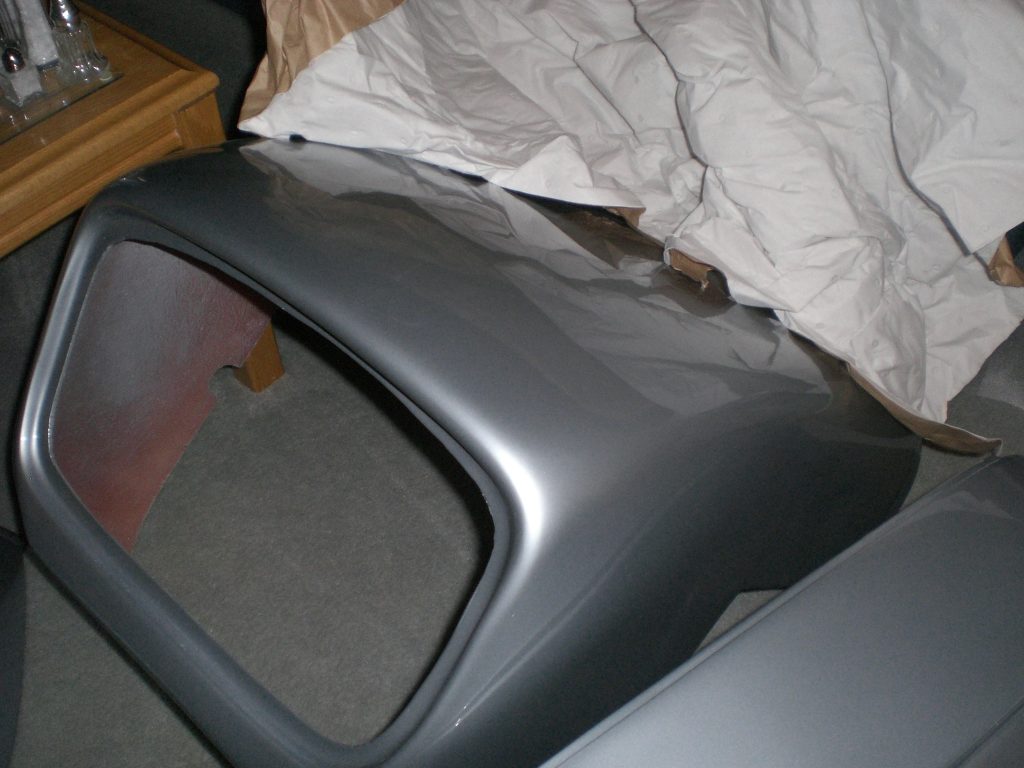 In case you are wondering why silver? I painted it the same color as my S54 BMW M Coupe (Now my fathers..)