The first step in building the frame was to layout all of the pieces. First we (My Dad and myself) built the bottom layer and then started to add height. Here you can see the rear bulkhead being built.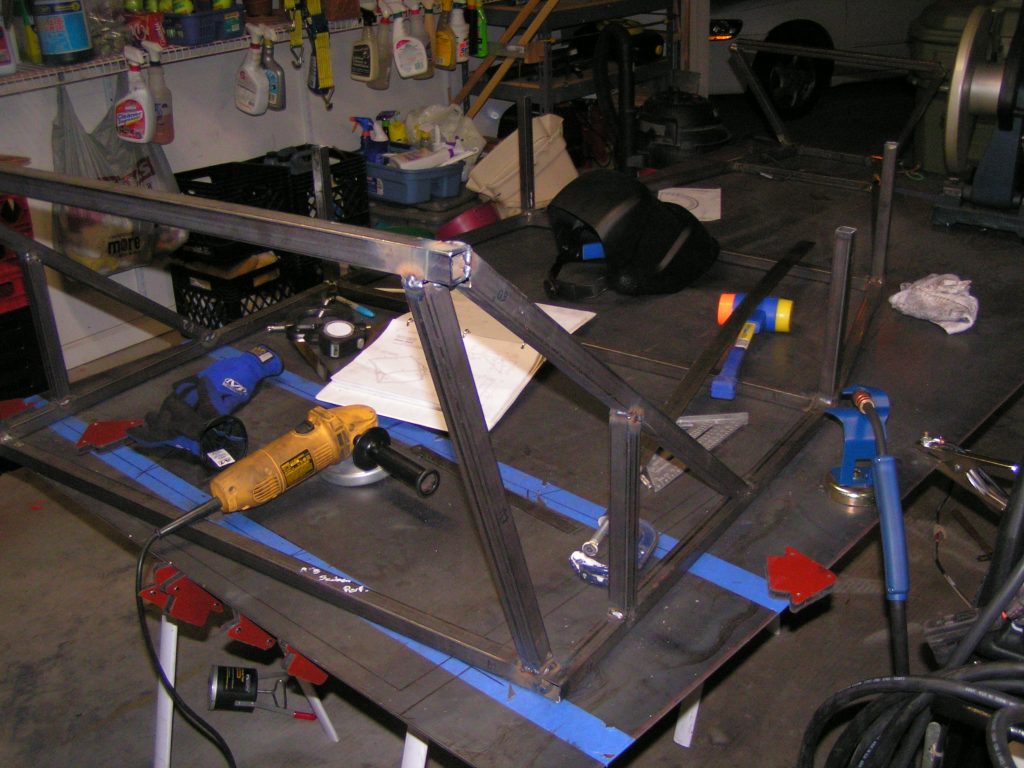 Rear section being mocked up (Bungee ties don't build consistent angles.. in case you are wondering)
The area where the rear seats go  Getting to the angle was difficult but the mess of bungee cables helped keep things in order.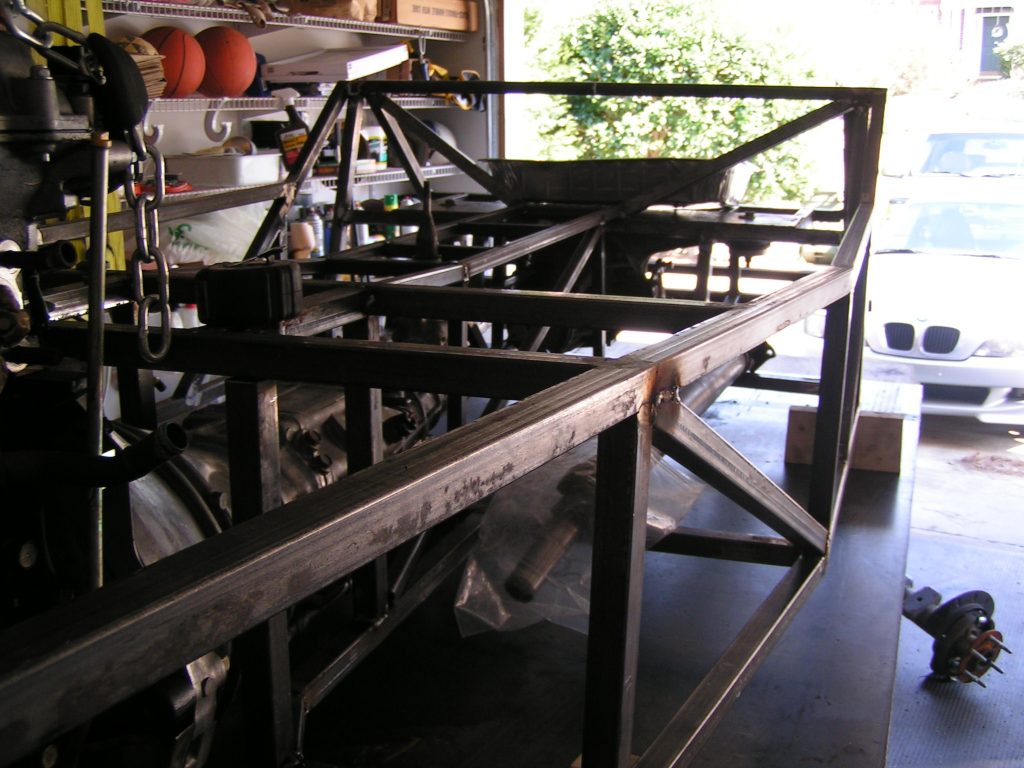 Finally we got to the point of having sides and needing to be ground down. It took a while but I believe in retrospect it was all well worth it.