Finally got to one of the finish lines… After many pieces coming together we made some big progress.
First was the valve cover. I did not need to replace the black unit I had before but I did need to weld to -10AN bungs on the cover for routing to the catch can. I went with white because it is the easiest to see dirt/oil etc. The 2 ports route forward and empty into a tank at the front.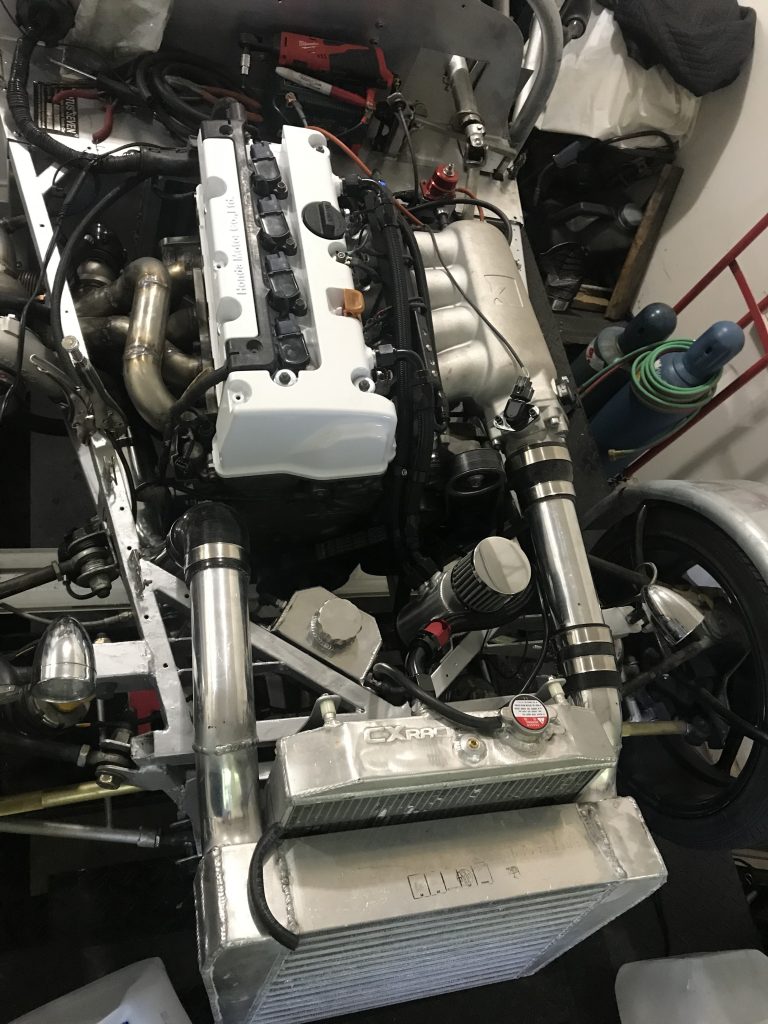 Body work was rather simple. I was able to get keep the sides open to vent out a lot of heat.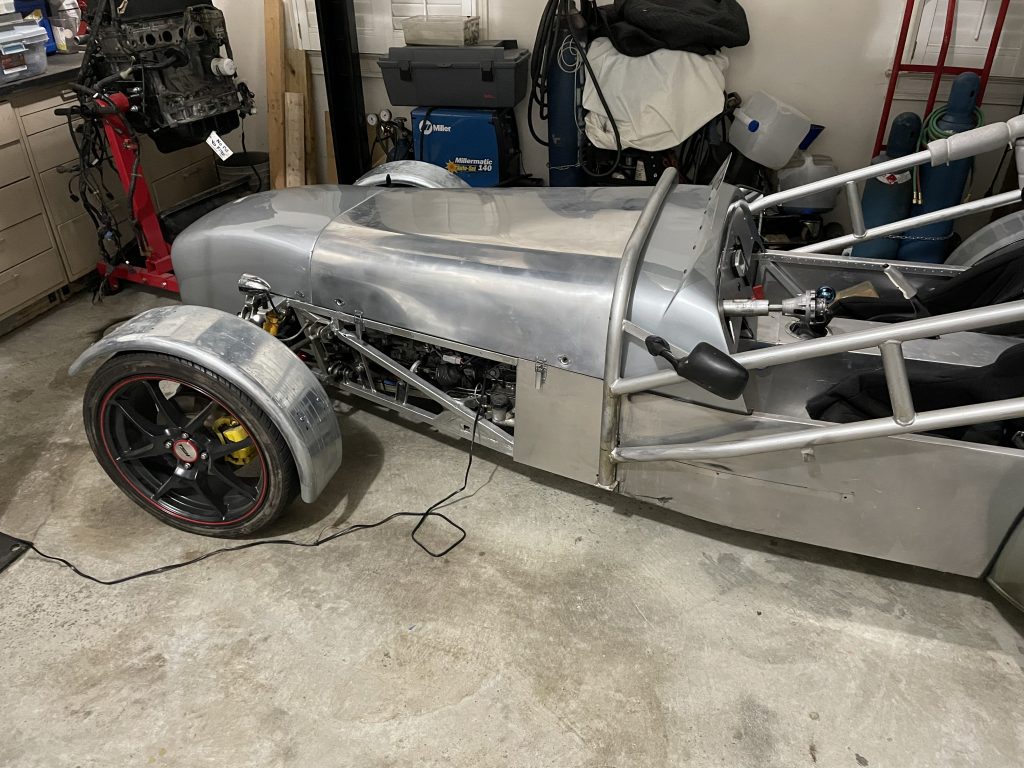 Long term I would probably place several pieces here to allow air to exit better. It is nice to be able to get to the jacking port so easily.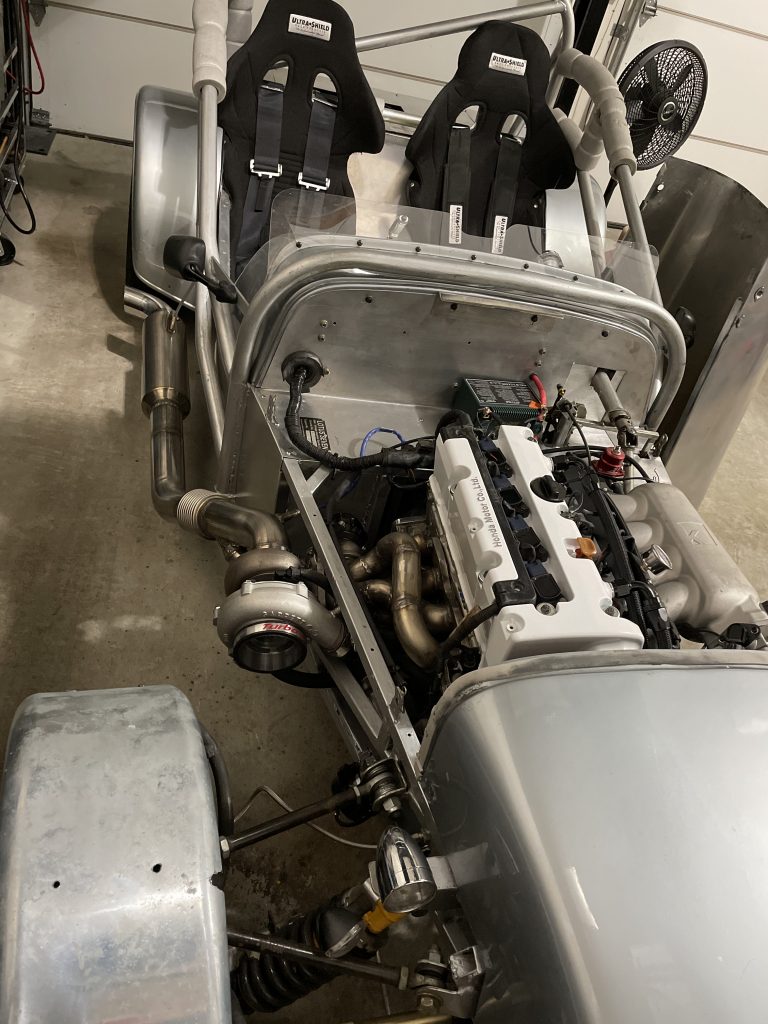 Everything under hood looks good and tucks nicely. The turbo guard is hopefully up to the job. If not we will have to get creative.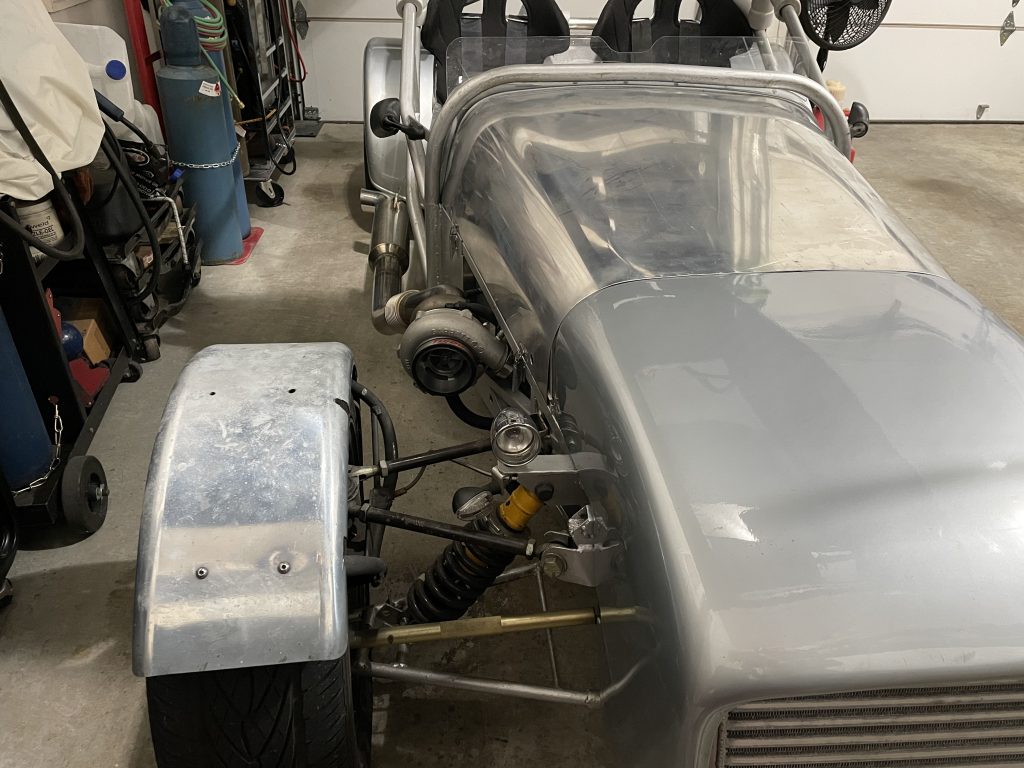 With the hood on- You can see the turbo but generally it looks fairly clean and sleek.