Turbocharger Arrived this week and I quickly mounted it in a mock up fashion.  Finding the size nuts and bolts for it is proving it be a royal pain in the ass.
It is a used unit from a junk yard off a stock motor which should be good enough for mock ups and to get things rolling.  The air exit pipe actually fits in a good spot. Hopefully it will stay within the body lines.
Missing the factory heat shield but  can make one fairly easily.  If anyone knows the nut size or part number for the turbo please let me know.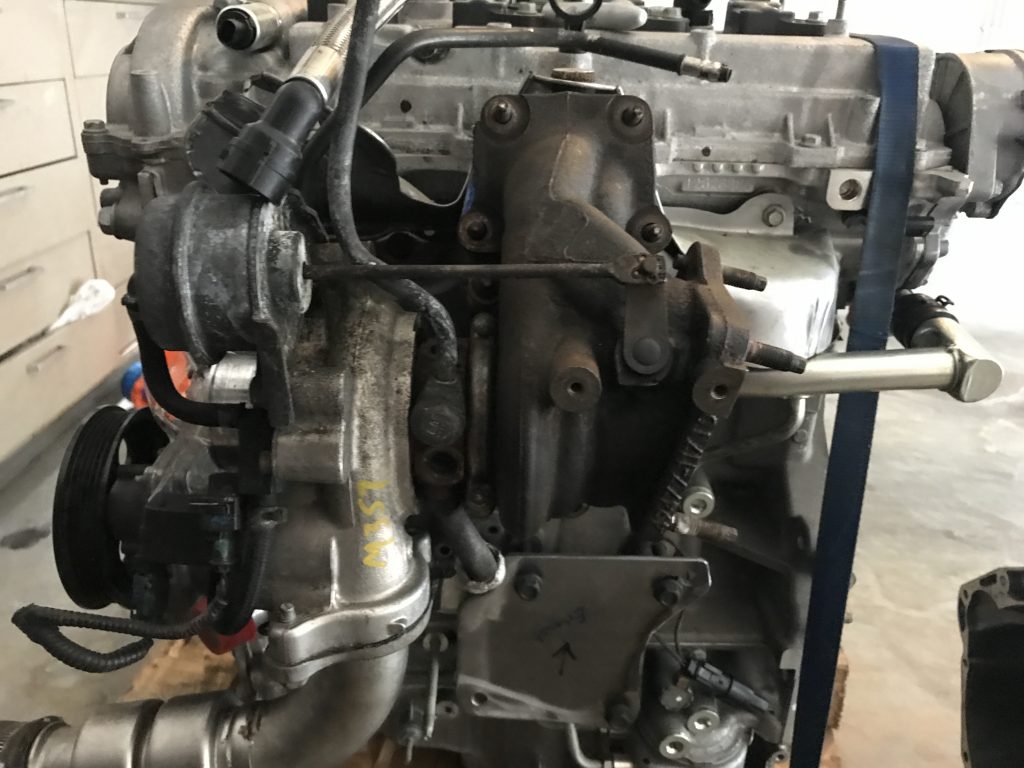 The turbo came with 1 oil pipe but  the other is missing and will need to be bought.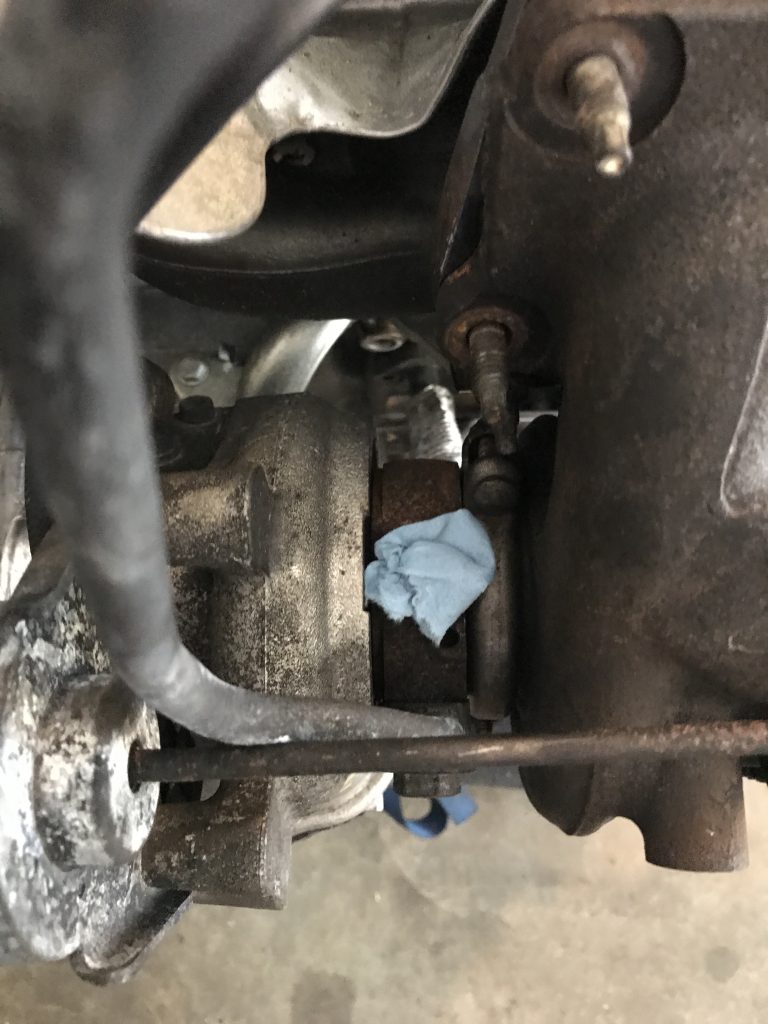 The turbo mounts further out then I would like but hopefully it will work.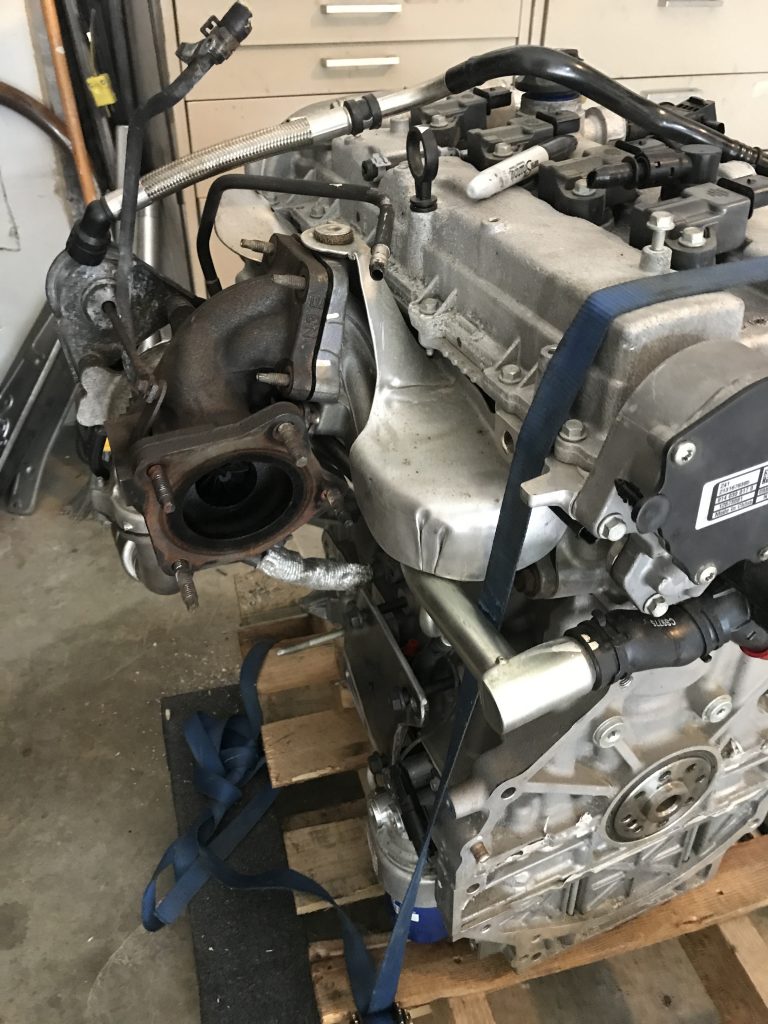 Water lines need to be made/purchased. Unfortunately without using the stock radiator and coolant tank it may be another custom effort