These are some of the pictures when I got a tag and took the car for a drive. The blue tape is on the car while fine tuning some of the body fitment pieces.
I don't love the black wheels. They looked great online and I was able to get some help from a friend to get a killer deal. The requirement was a 17″ wheel to clear the front upper ball joint.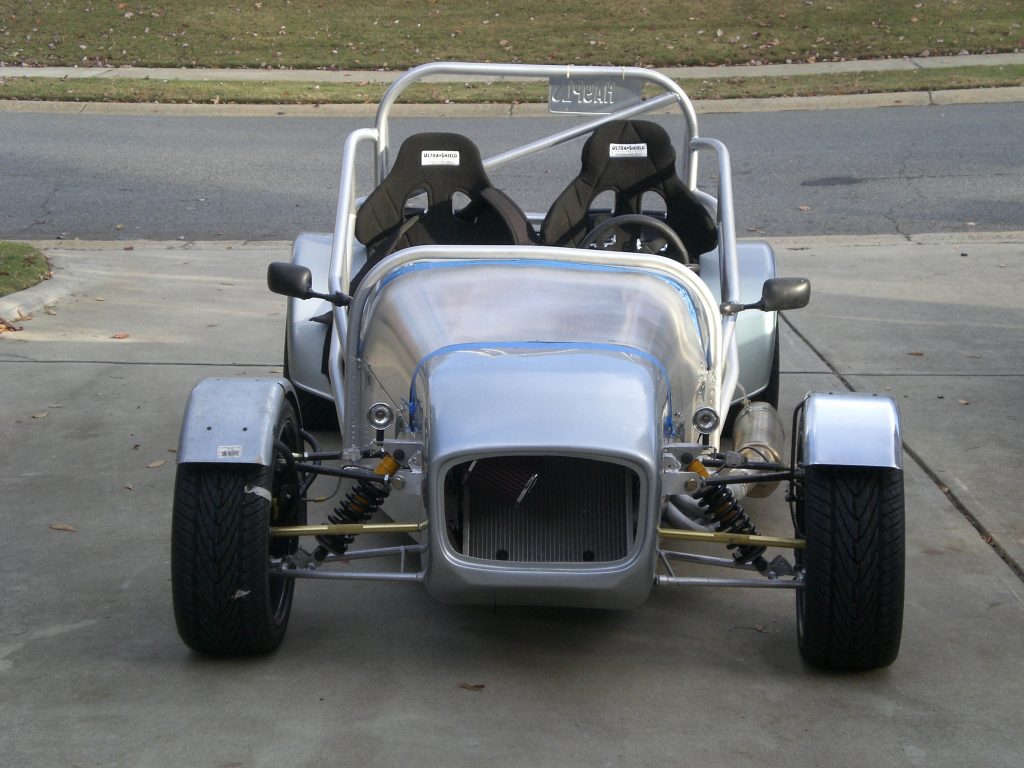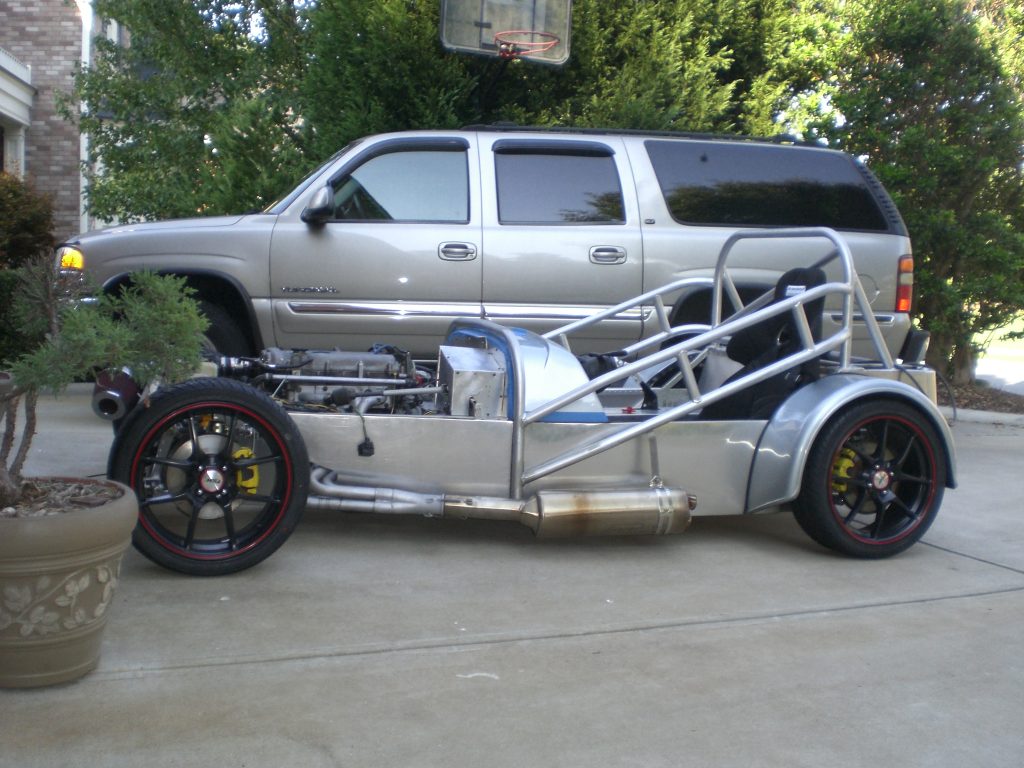 The brakes look tiny but they are more than enough to do the job. For size comparison the top of the roll cage is about 12″ taller than the top of the fender on the Suburban.