Once I decided I would start this project I realized I would need a donor. The North American favorite is the Mazda Miata because of the rear wheel drive configuration.
Talking to John Holt at HoltWheels and he mentioned he had this 94 with rear end damage. After discussing the terms we came to an agreement and he even delivered it.
What I landed on was a 94 Miata M with an open rear diff.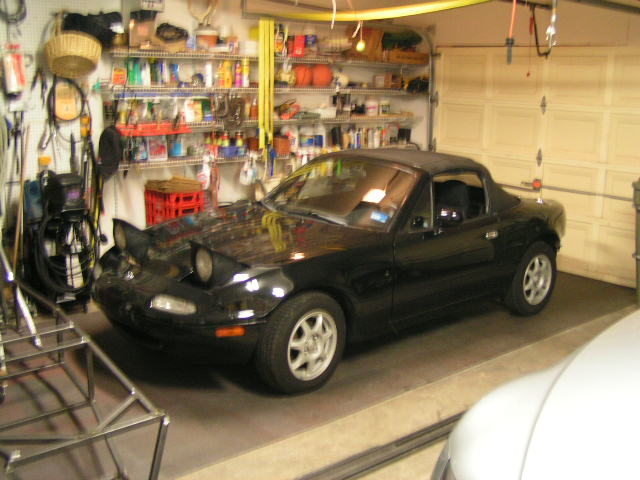 Driveline Donor.. in 2005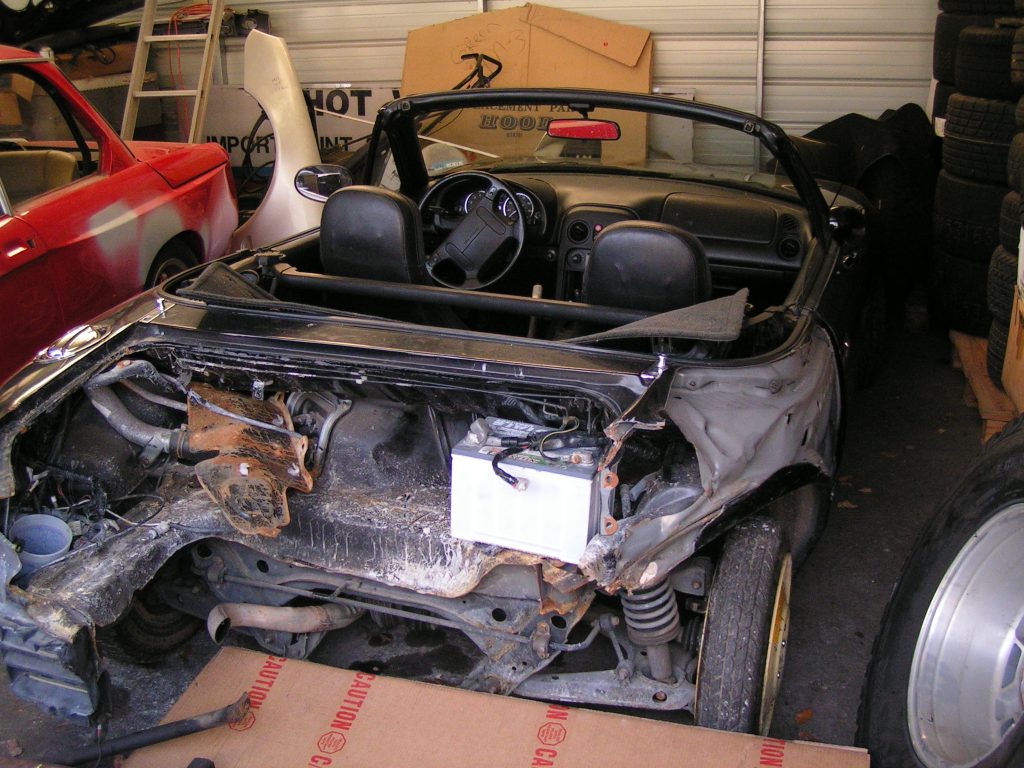 Build Table was needed and we used a piece of 1/4″ plate. It was "Flat enough" even though I see a good number of new builds with NASA level of engineering on their table.  I bought an abrasive saw- I wouldn't recommend it. New carbide saws or band saws are leaps ahead.