Here the chassis is starting to take solid shape. You can see a formed transmission tunnel and both pedal box areas.  I would later come back and redo the steering column mount to avoid it hitting the scuttle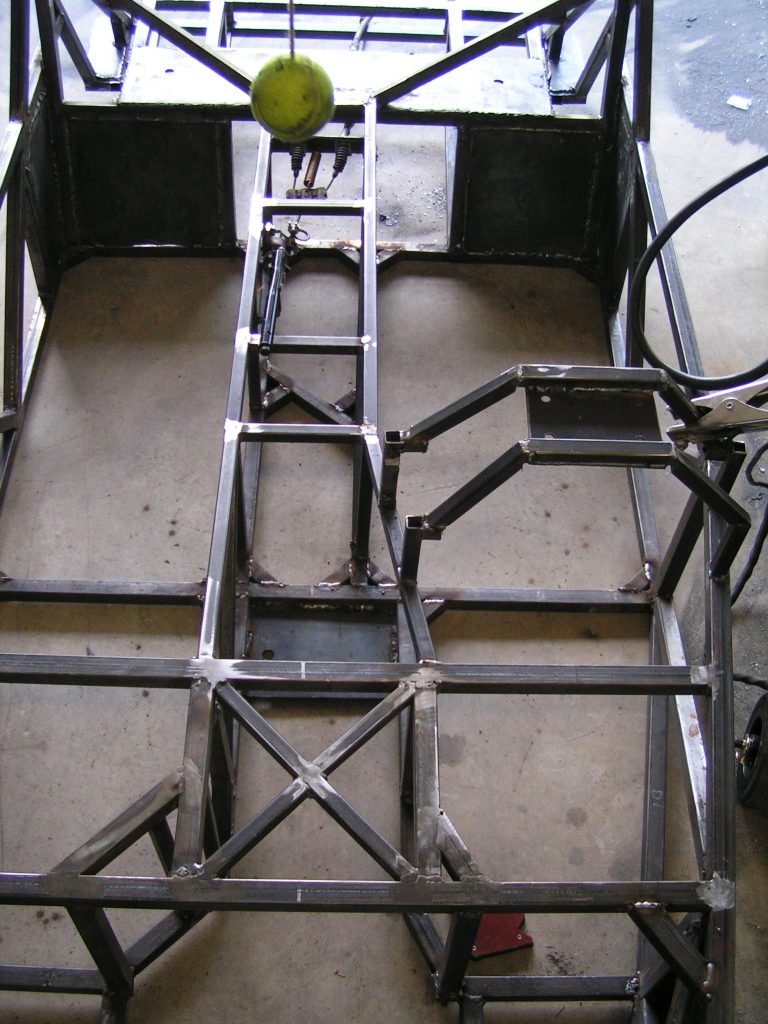 Transmission and engine test fit. The car is literally built around the engine and transmission. Optimizing around the engines height and shifter location.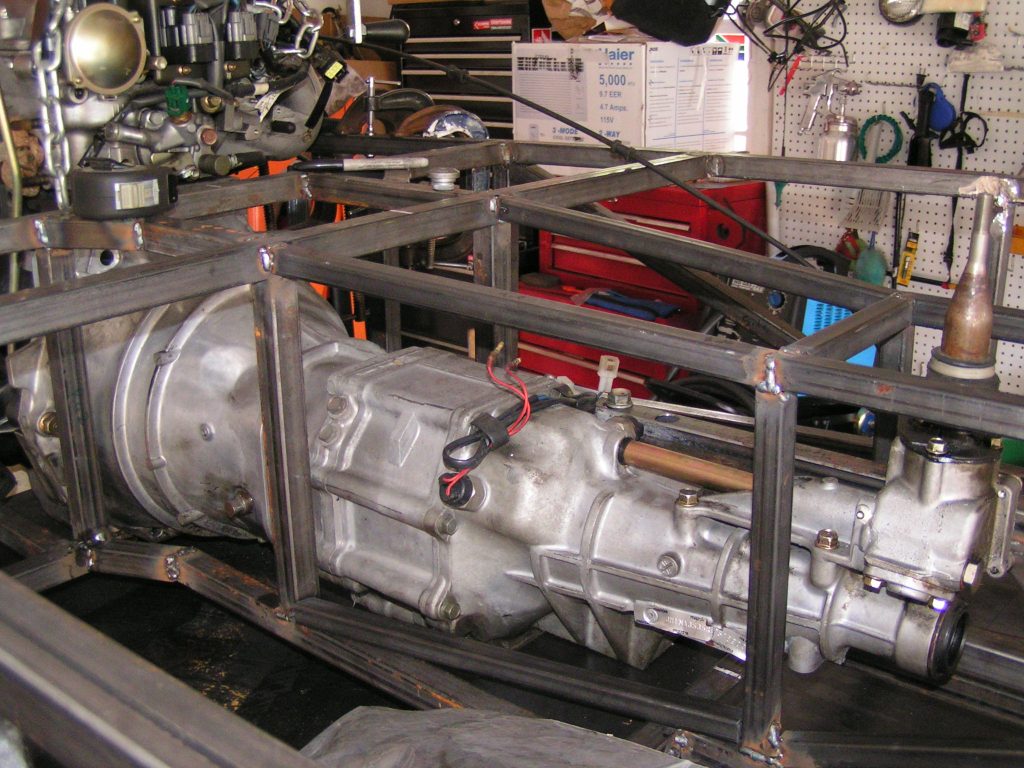 Here you can see the first step in aligning the rear of the chassis using a laser level to set toe and camber.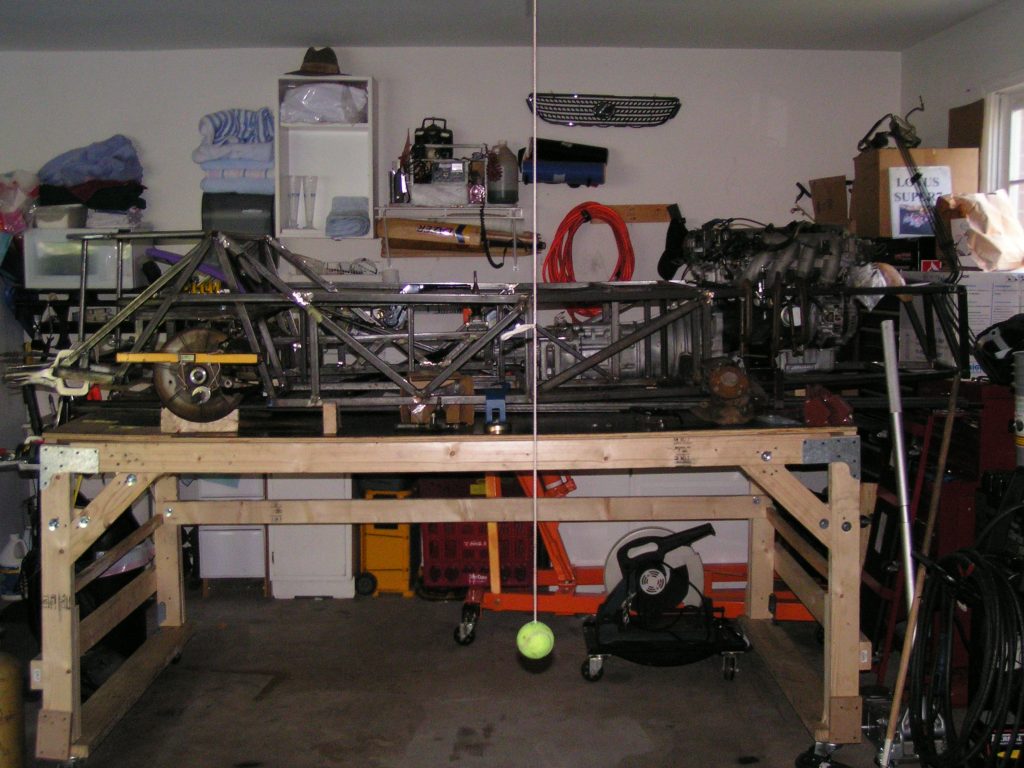 Yes – Chassis can fly! Here I remove it from the build table (I built that table so I could drive the front of a car under it) and started on the suspension.