This weekend I started cleaning the engine (Brake clean is the $hit!) with the intention of mounting the flywheel and trans in the near future.  There are some cheap engine stands on amazon for $40 but I don't feel they would bolt up easily. I will probably start to build and frame up something that will offset the engine and make transmission attachment plausible.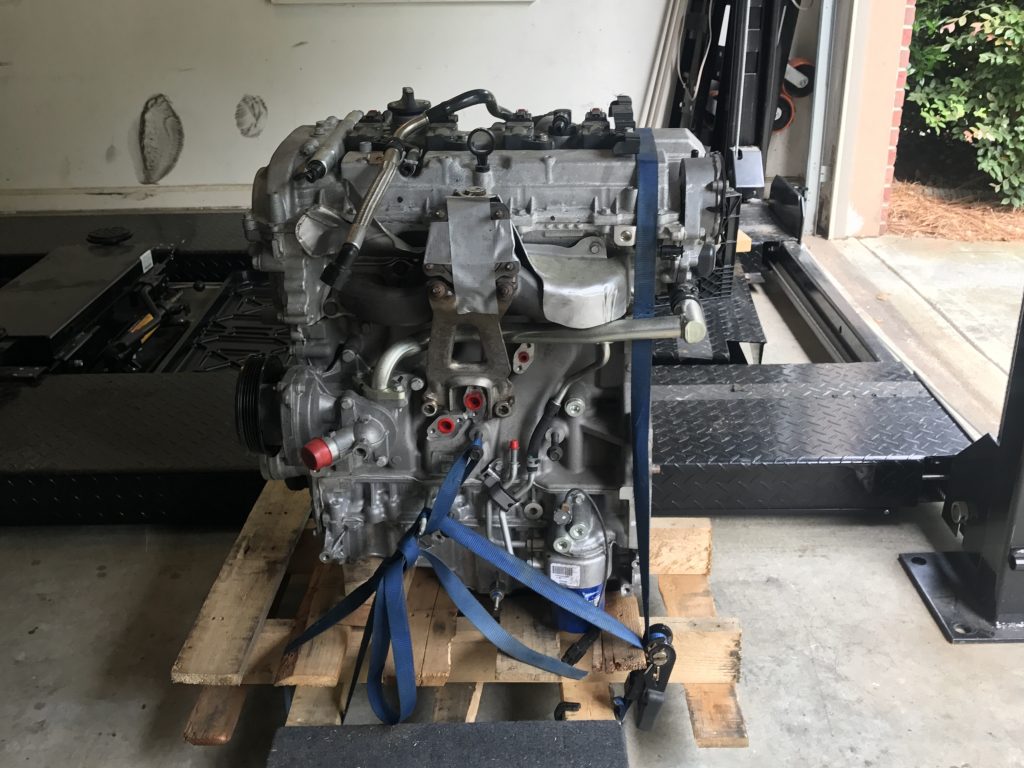 For the transmission I added a bar at the back with 2 casters. That makes it easy to pick up the one side of the engine and slide it around.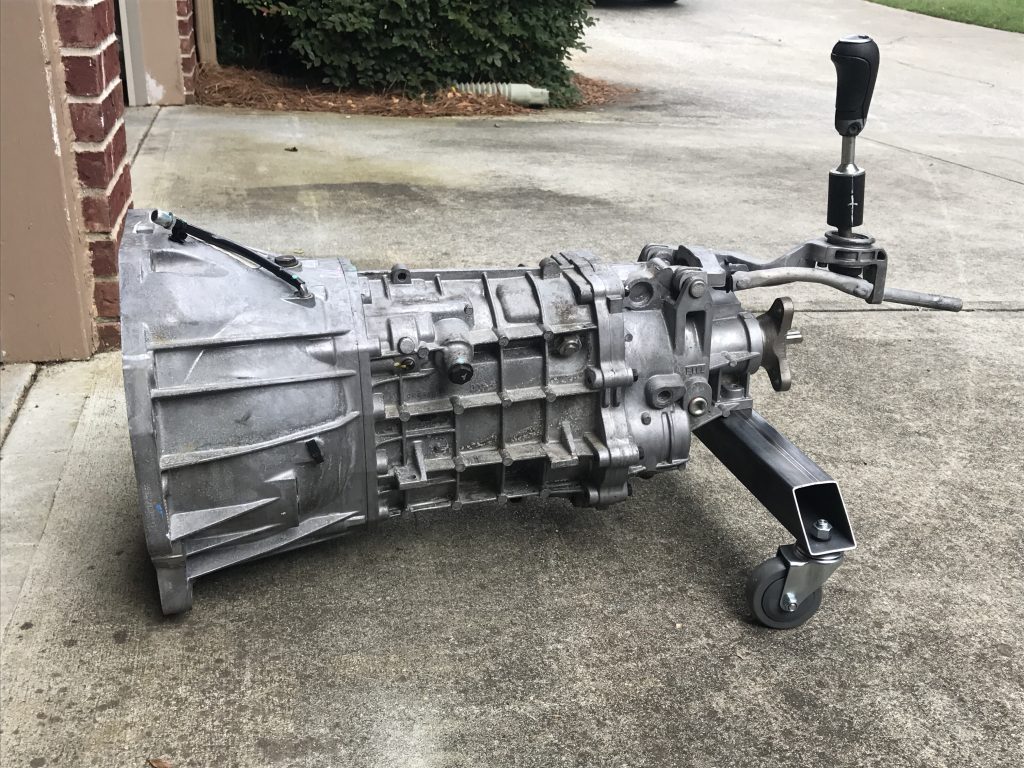 Car is in the background. I do feel the intake manifold will need to be replaced with something custom to prevent the large side bulge.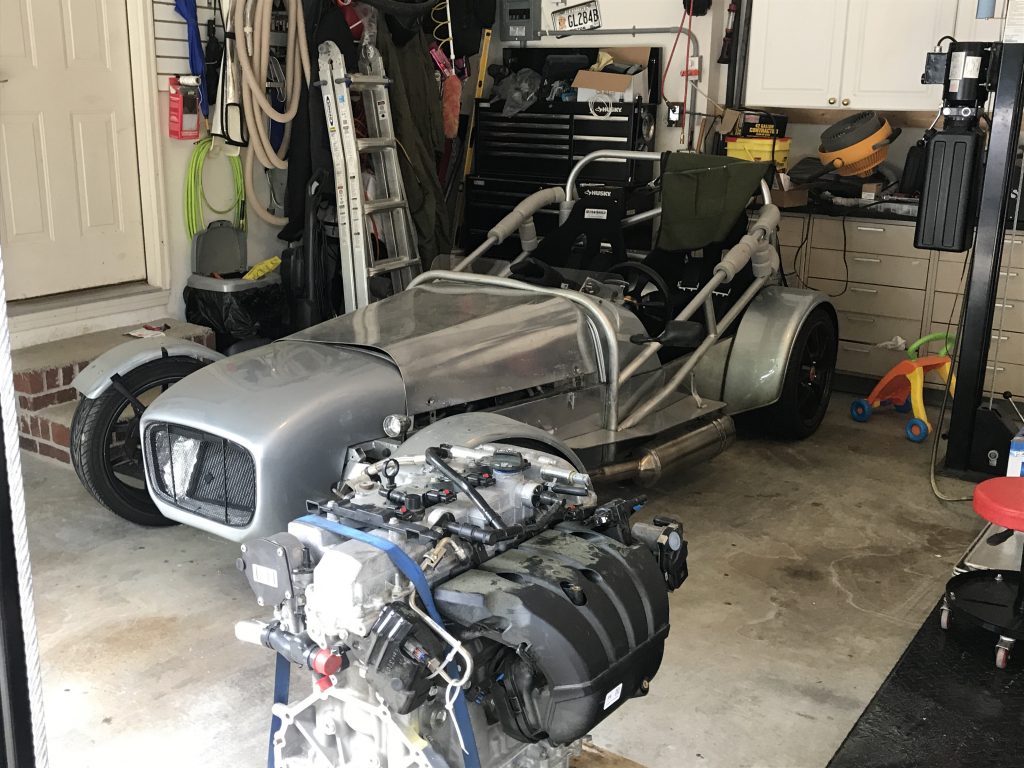 I could use some help. If someone knows the connector that I could replace the clutch line with I would appreciate it.  The factory line was cut and this was the connector that is left (It goes into the clutch slave cylinder). Ideally I want this piece to a -4an fitting to connect to my Wilwood master cylinder.